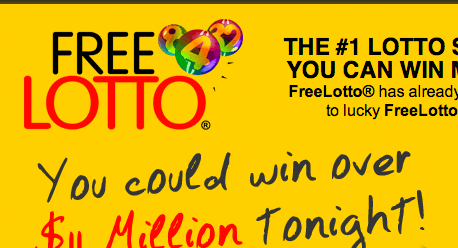 PlasmaNet is the company behind FreeLotto, the world's largest online lottery with over 50 million users.
We provide comprehensive management of all their internet services. From complete web application development for new initiatives and enhancements to existing services, through to the hardware, software and architecture for all their management information systems; we do it all.
This is how Kevin J. Aronin, President and CEO of PlasmaNet describes our relationship:
We came to OmniTI seeking an outsourced technology solution and have instead found a collaborative partner. There are a multitude of IT providers available — what sets OmniTI apart is their intuitive understanding of our business requirements.

Putting the mission critical aspects of a high volume (50 million members, over 1 billion data sets, 50 million daily emails, 1 billion annual transactions) database marketing system like FreeLotto in the hands of outsiders raises a multitude of daunting concerns. These guys identify issues before they surface AND develop creative, economical solutions that work. They've recently engineered the complex backend to our newly launched casino tournament business on time and on budget. We expect this ideal partnership will continue to grow as we expand our product offerings.
Some of our recent work for PlasmaNet saved them approximately $700,000 in operating costs. The company had billions of data points going back to 1997. It was stored in an Oracle database on a workgroup class Sun system with approximately 2TB of attached storage. Since that system was designed the data had grown ten times its original size and there was an impatience for answers to vital business intelligence questions. A new solution was needed. Two new Sun servers were selected to power a new business intelligence architecture with four StorEdge 3510 JBOD shelves.
The simple approach of keeping Oracle as the database platform turned out to be complex financially. Licensing and support costs for the product promised to be in excess of $500,000 over the following three years. Faced with this substantial obstacle, OmniTI planned and executed a migration from Oracle 8i to PostgreSQL 8.1 at a cost of $100,000. This happened in two stages:
Four weeks were invested in developing, testing and deploying processes for a one-time data import from the existing business intelligence system and a continual data import from online transaction processing system (still running Oracle).
Business processes (stored procedures) on the existing business intelligence suite were translated to PostgreSQL. The pl/pgsql procedural language available in PostgreSQL closely resembles the pl/SQL procedural language in Oracle making the translation process rapid and straightforward. In this case three months were invested to audit business processes during the translation process.
Shortly after completion of this project, a third business intelligence system was added. This system added over 6TB of additional online datawarehousing storage and incurred zero licensing and additional support costs compared to an Oracle proposal for $250,000.
There was no interruption of service during the work. It has saved PlasmaNet approximately $700,000 over three years of service.