Aggregating Brands To Create a Single Experience
National Geographic, a well-established scientific, educational and global conservation site with an online store needed to revamp its existing web site to improve brand standardization, incorporate more social networking features and handle higher first-time and recurring visitor traffic. The company wanted to aggregate its brands to create a single online experience for users that not only adhered to strict corporate branding guidelines, but also increased opportunities for sponsorship and advertising revenue. The existing IT infrastructure was obsolete and incapable of handling site growth: existing site traffic required more manual labor and used more servers than necessary.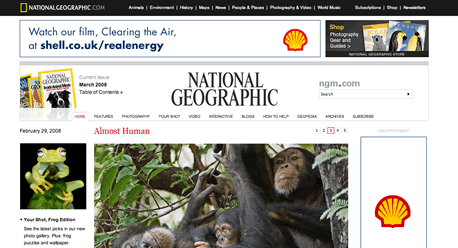 Solution
The company engaged OmniTI to handle an end-to-end revamp that enhanced the site's infrastructure and scalability, improved content management and added sophisticated web applications and elegant user interfaces. Company executives were impressed that the technology solutions OmniTI recommended reflected an approach that was best for their business workflow. OmniTI reengineered and compacted the site 's architecture to reduce human and machine resource requirements. A custom content management system (CMS) eased the publication of new content and enabled user-generated content and social features, such as user ratings and comments. Using granular, 2-level caching for both static and dynamic content, the new CMS decreased page load times even during traffic spikes.
Benefits
Revenues increased from new and expanded sponsorship and advertising deals based upon increased traffic numbers, while they enjoyed reduced operational costs from using fewer servers and requiring less staff involvement. In addition, the Company earned two Webby Awards for the new sites.
Today, the site has the scalability to handle its growth and significant traffic spikes of more than 1,000% through visitors from MSN, Digg and social networking sites. In addition, increased customer satisfaction is encouraging heavy and growing repeat use.