NBC's Alli Sports, a sports entertainment site and online store, wanted to create a better experience for users, as well as staff, than the existing site could handle. They originally used a modified off-the-shelf product (Drupal) for their content management system that did not accommodate their internal workflow, and lacked features needed to respond to new business opportunities.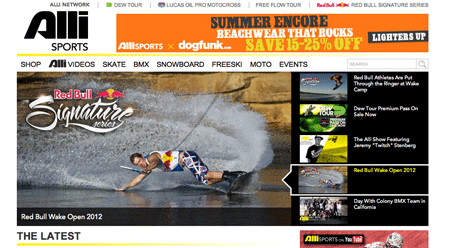 The client was poised for considerable growth, and needed a scalable solution to respond to the imminent increase in their customer base. Field content producers and customer interactive content was taking sometimes hours to upload and publish, because of the inefficiencies of the canned solution, rendering the potential excitement of the company's live events flat and uninteresting to users. The client's first business priority was to allow customer contributors in the field to post content on the fly.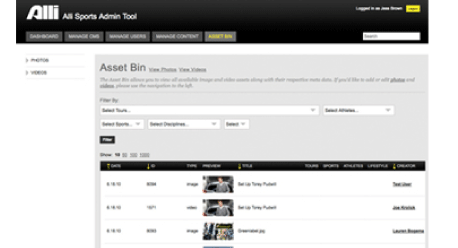 To address the company's "must have" needs, OmniTI architected a more intelligent system, tailored to their internal processes. The client wanted administrative control over how their site was rendered, so complex, custom templating was designed and implemented, along with role-based permissions, giving different users access to specific content and look and feel, based upon their role in the company. To address latency in retrieving and rendering complex data models, OmniTI implemented multiple caching layers, including Apache Traffic Server, Memcache, and custom, on-demand, two-layer caching allowing significant reduction in load times. Alli Sports succeeded in relaunching their site with no interruption in availability for users and a quick and smooth transition to the new system for their editors.
The solution aligned internal workflow priorities with customer satisfaction; real-time content publishing is now possible from live events, taking minutes to go live rather than hours. The solution is scalable: editors can create and configure new verticals using dynamic page generation through the administrative tool. Non-technical users can design custom pages using a tool box of pre-set widgets. The new CMS, tailored to business process flow, removes the need for work-arounds to accommodate the limitations of a proprietary system. Customers can follow events as they happen and interact with each other in real-time. Store items are contextually tied into published content, for upselling.
Production time was cut by 50%, and the caching layer and overall architecture easily sustained a 700% spike in traffic--or 50,000 concurrent live streams--while page load times remained at 200 to 250 milliseconds.