Friendster launched in 2003 as one of the world's first social networking sites; it galvanized a stagnant web and sparked a wave of innovation that later became known as Web 2.0.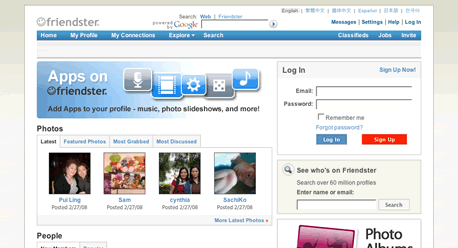 Since then, it has established itself as one of the most prized online brands and continues to be the archetype of social networking. Unfortunately, Friendster's explosive popularity presented intense performance and scalability challenges, stunting their early growth.
We've been following Friendster's story since the start, and always admired their unapologetic approach to innovation. That's why when Friendster came to us seeking help with their performance and scalability problems, we jumped at the chance. Since then, Friendster's performance has more than doubled. They are once again one of the most popular web sites in the world, with over 60 million users, nearly half of whom registered in 2007.